I met my boyfriend about a year ago, at my friend's house, which happens to be his cousin's house. I hadn't seen her in years so you can imagine my excitement. Midway through my visit a guy comes barging through the door like he owned the place, with a super serious face might I add, and he didn't even say 'hello'. In that moment I was a little intimidated and bothered thinking "I've never seen you before in my life. It'd be nice if you said hello or something". After a couple of minutes, as we sat around the dinner table, I took a good look and was drawn by charm, but I of course was not going to show it. I lean over and whisper to my girl friend "Who is that?" She loudly says "Oh that my cousin _______" You can imagine my embarrassment! He looks over at me smiling and says "hello" as I turn as red as an apple thinking "ugh, I don't even like you….well kind of". Later I found out he had been talking to someone and though it wasn't serious, that still was a deal breaker. At the end of my visit, my friend asked me to drop her off somewhere. Along that car ride she got a text saying "can I have your friends number?" Guys, I was in disbelief. If I didn't like him before I certainly didn't like him now. Long story short, she end up giving it to him and I received a text a little bit later. I blew it off and though I badly wanted to reply because he was one handsome man, I fought the urge. He was always very persistent and he would text me every day! So every time he would text me, I would dismiss it or reply something short (we've all been there, where we try to play hard to get ha ha). After him trying to text me for some time, he asked me why I didn't want to text him and I let him know I didn't want to talk to someone who was seeing someone. Oddly enough he understood that because I didn't get any texts for a whole week and a half (yes, I counted) and I was a little shocked. In my head I was thinking "shoot, now what do I do?" Well after those 9 days, on September 24th 2013 I receive a message saying "happy birthday" It brought a smile to my face and I was shocked he remembered my friend saying my birthday was coming up. Before I tried blowing him off he told me he was no longer talking to anyone. I'll admit I smiled as big as Ronald McDonald ha ha. Since that day, we have not stopped talking and on Nov. 29th he asked me to be his girlfriend and I full heartedly accepted. My boyfriend is the only boy in a family of 6 so I was a bit intimidated. Polly was the first to reach out and we quickly hit it off! I then realized they were the nicest people I had ever met in my whole entire life. I can honestly say I've never been this happy nor have I ever felt what I feel for this man. I knew all along he was in the US Navy and he was always very honest about his upcoming nine- month deployment. So after 3 months of being crazy about each other he asked me to move to San Diego with him so I could spend time with him before his deployment. Once again, I quickly accepted and was excited as could be. 8 months flew by and it was time to let my prince charming go on deployment and now here we are, two months into deployment.
Love stories are my favorite. I love knowing who, what, when, where, and how. So don't be shy, I would love to hear how you met your other half or how you are dealing with a current deployment. Also, I will have a couple of affordable care package ideas coming up so stay tuned.
XOXO,
Johanna P.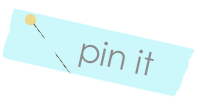 The following two tabs change content below.
Johanna Pinto
I'm Johanna Pinto, a 21-year-old, living in Salt Lake City and I'm a military girlfriend of a US Navy sailor. I love writing about my experiences as a military girlfriend as this is all new to me but I also love doing DYI's. I hope along the way of sharing my journey, I can also inspire you.
Latest posts by Johanna Pinto (see all)